Google Maps

Hyperlocal context campaign

Urban Escape Plan ( Fluchtplan ins Grüne) inspires people in the city, to go to new and unknown treasures in green areas close to them.

A hyperlocal and context-based campaign that works with a very simple mechanism: One single click locates the user and gives you a route to a nearby hidden treasure.
The hidden green gems are curated by influential bloggers and photographers from all over Germany.
This campaign has won numerous awards and was one of Google Germany's best perfomered campaigns.
More info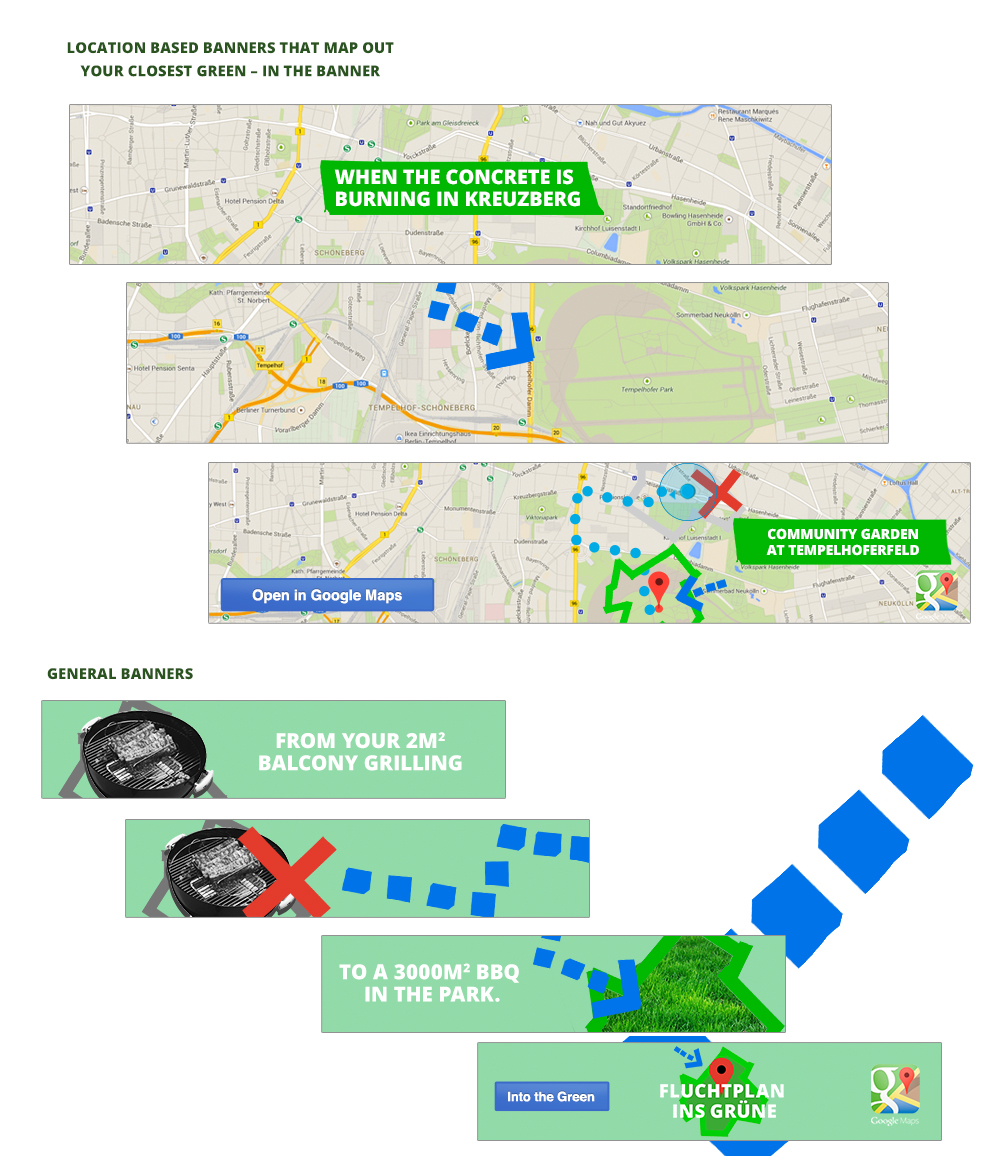 Agency: Heimat Berlin
CD: Kai Heuser , Gün Aydemir
Role: Creative Concept, Copy and Art
Production Company: Artificial Rome
August 2014